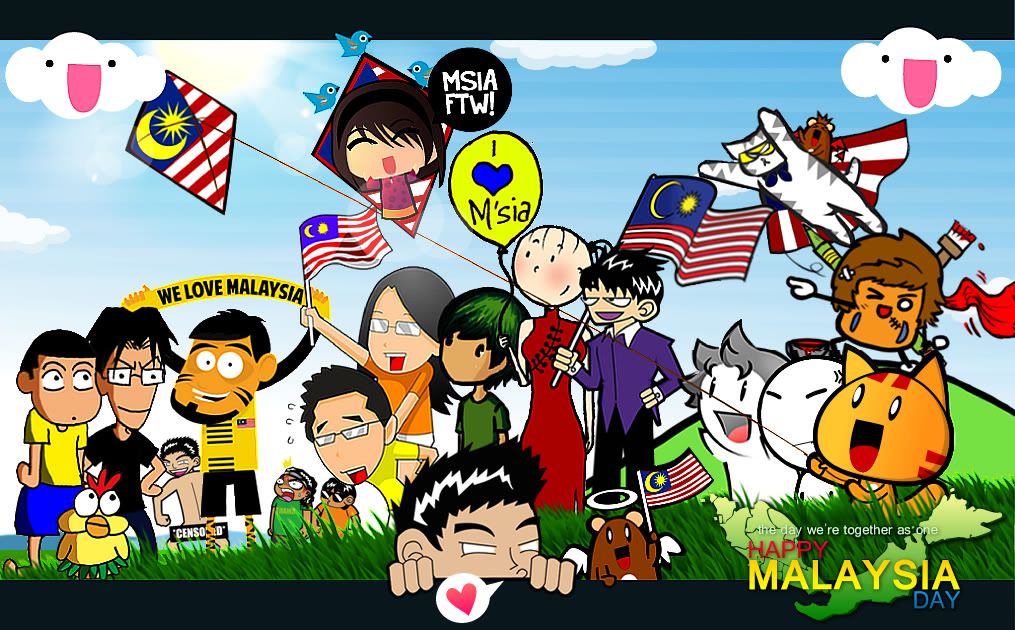 Happy Malaysia Day everyone! This is a special collaboration by Malaysian Comic bloggers!
It was really fun to get to know and work with other Malaysian bloggers!
And also thanks to Akiraceo for suggesting and getting everyone together!
Hope you guys like it!
Here are the list of collaborators! Check their cartoons out, okay!
Bolehland
http://www.bolehland.net
Sharkox
http://www.thesharkox.com/
Theeggyolks
http://theeggyolks.blogspot.com/
CheeChingy
http://cheechingy.com
Utar Boy
http://utarboy.blogspot.com/
Pauline
http://iknowyoudontgiveadamnaboutmylife.blogspot.com/
Ernest
http://dontlikethatbro.blogspot.com
Kouda Mainframe
http://koudamainframe.blogspot.com/
MissMorbids
http://missmorbids.net/
Pek Chek Kia
http://pekchekkia.com
SolarCrab
http://solarcrab.blogspot.com/
Akiraceo
http://akiraceo.com
LAST BUT NOT LEAST, SPOT ME!
Tweet